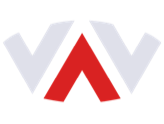 Package rate - CHF excl.VAT (excluding options)
Responsive design

Google Analytics

Contact form

Blog
The price only includes the realization of the website excluding options.

1h of consulting will be necessary at the beginning to define the details of the project (+ travel expenses) not included in the indicated price.

Each consulting phase is invoiced per hour at an hourly rate of CHF 120.- per hour.

All travel on the Canton of Geneva is charged at a flat rate of CHF 45 .- .

Any out-of-canton travel from GE to Switzerland or neighboring France is billed at the rate of CHF 2.- by the number of kilometers traveled round trip.
Advice - Design - Support